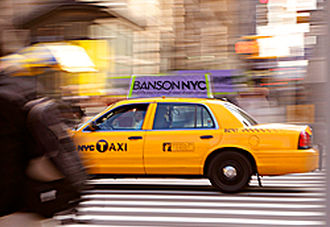 NYC Fashion Summer Camps
Banson NYC is excited to offer 2 NYC Fashion Summer Camps for high school students in 2020. They are designed for teens entering 9th through 12th grades. Each week-long session will teach the students the fundamentals of the fashion industry by providing an insider's perspective. The students will stay at the LIM College Residence Hall on the Upper East Side. Each morning the group will be picked up at the dorm by a Banson NYC representative. From there we will depart for our visits, seminars and activities of the day. Each evening will have group activities planned. There will be a 1:5 - 1:8 adult:student ratio throughout the day-camp hours. All of the supervisors will be at least 21 and fully knowledgeable about NYC and the transit system. Enrollment is limited to 20 campers per session. We accept applications on a first come, first served basis.

Summer 2020 Fashion Summer Camps
Session A: 6/21/20 – 6/27/20
Session B: 7/12/20 – 7/18/20
The program will be 4-days long with at least two of those days devoted to bridal runway shows and all that goes into the execution of these spectacular events. Students will stay in a deluxe hotel in midtown with their friends/relatives or they will be matched up with other participants of the program. Our program begins at noon on Thursday, October 3rd and ends on Sunday, October 6th at 2:00 pm. We accept applications on a first come, first served basis with a maximum of 20 participants. Please complete the NYC Bridal Week Application or simply contact Banson NYC at
(917) 328-1469
or
hollandg@bansonnyc.org
for more information.
Have you ever dreamt of seeing real live runway fashion shows in NYC? Have you considered a career in styling or public relations? Would you love to go shopping in one of NYC's hottest neighborhoods in Brooklyn? If you answered "yes" to any of these questions then you will be happy to know that Banson NYC is excited to offer a Fashion Week Adventure during Fall 2020 fashion week in February. It is designed to give high school and college students a chance to experience fashion week in NYC by themselves, with their friends or with a relative (parents, grandmothers and aunts are welcome!) The program will be 5-days long with at least two of those days being focused on fashion shows and all that goes into the execution of these fabulous events. Students will stay in a deluxe hotel in midtown with their friends/relatives or they will be matched up with other participants of the program.
International Federation of Home Economists Pre-Congress Tour 2020
This tour will be open to the public and enrollment is limited to 20 participants. We accept applications on a first come, first served basis. The tour is designed to expose home economists (both in academia and as practitioners) to a fun-filled week in NYC exploring cultural, fashion and food interests. Participants will stay at a NYC College Residence Hall (in double or triple accommodations with private bathrooms) for 7 nights. Please complete the International Federation of Home Economists Pre-Congress Tour 2020 or simply contact Banson NYC at (917) 328-1469 or hollandg@bansonnyc.org for more information.

7/25/20 - 8/01/20
Customized Fashion Study Tours for Individual Schools
We offer customized Banson NYC tours of the fashion industry for individual schools or groups. For more information please click the link below, fill out the group inquiry form and we will get back to you.
Who might you meet on a Banson NYC trip?
VICE PRESIDENT OF MERCHANDISING for one of the leading eCommerce partners in the fashion industry
VICE PRESIDENT OF SALES of a full scale global fashion and lifestyle company
MARKET ANALYST for one of the industry's leading buying offices
VICE PRESIDENT OF PRODUCTION for one of the leaders in the apparel and footwear industry
CHIEF MERCHANDISING OFFICER of a better specialty baby brand
VICE PRESIDENT OF ADVERTISING of one of the world's most recognized premium lifestyle brands
ACCOUNT EXECUTIVE for a manufacturer of product for merchandising presentation
FASHION DESIGNER / OWNER of a classic retro childrenswear line
VICE PRESIDENT OF MERCHANDISING for one of America's premier women's apparel specialty retailers
VICE PRESIDENT OF PLANNING for one of the most successful designers in America
PRESIDENT OF SALES for one of the country's biggest moderate denim labels