Meet the Team
Holland Grumieaux
President/Founder
Before founding Banson NYC in November, 2008, Holland had been a Senior Vice President at Jones Apparel Group (JAG) for five years. She oversaw the Juniors and Girls divisions for the Jeanswear Group. During this time she launched and managed sales teams for three different branded businesses with retailers such as Kohls, Mervyns, Sears, Macy's, Carsons/Bon Ton and Belk as well as a private label program for all divisions of Macy's.

Prior to joining JAG, Holland was a Vice President with Tommy Hilfiger for eight years. She joined Tommy at the height of their success in 1995 to launch the Tommy Jeans Mens business and then was promoted two years later to run the new Juniors business. In 2001 the company decided to relaunch the Girls 7-16 division to appeal to the tween market and Holland was selected to lead the division.

For the previous six years, Holland held various positions with Ellen Tracy, Guess Jeans and Saks Fifth Avenue, where she began her career in the executive training program.

Prior to launching her career, Holland majored in Retailing in the School of Human Development at Syracuse University. Before graduating in 1989, Holland spent a summer working in London at John Lewis on Oxford Street through the Division of International Programs Abroad. She furthered her experience by interning at Saks Fifth Avenue in NYC during the first semester of her senior year.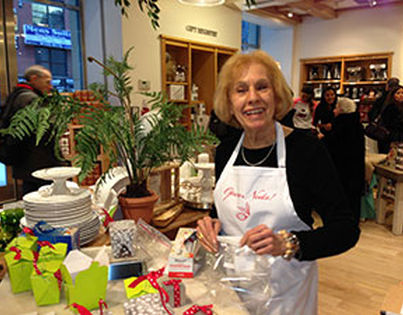 Rachel Roth
Chaperone
Rachel's background in fashion, food and publishing, as well as her love for all things New York City, make her an ideal chaperone for Banson NYC.

She first met Holland when they were account executives in the Special Size division at Ellen Tracy. They reconnected when Rachel was a fashion journalist and Holland was a Senior Vice President at Jones Apparel Group. Holland invited Rachel to join her team when she launched Banson NYC. In addition to being an integral part of the team, Rachel has also launched her own business called Opera Nuts.
Monique Jean-Pierre
Chaperone
Monique Jean-Pierre received her B.S. in Business with a concentration in Accounting and a minor in Theater at the University of Massachusetts / Boston. This landed her a job on Wall Street at Smith Barney as a Research Assistant. While at Smith Barney she discovered her love for all things retail. Seeking the best of both worlds, she entered the Macy's, Inc. Executive Training Program to become a Buyer. As life evolved, Monique developed a portfolio as a stylist. Her signature approach is something she calls "Wall Street Chic," taking basic to couture. She helps professional women and teens do two things: Dress with the "Sophistication" needed to make it to the top on Wall Street and any other industry and dress with the "Chic" to make every outfit memorable.
Monique's Style Studio hosts classes, events, style seminars and personal consultations for every occasion. She has an unyielding desire to teach people how to express who they are through their appearance.
Robin Higginbotham
Chaperone
Born and raised in Rhode Island, Robin moved to New York in 1994 with a degree in Theatre. She has appeared in plays and musicals at Off-Broadway and Regional Theaters as well as traveled with touring companies. Between theatre jobs she has worked as a waitress, a bartender, and even a singing flower for Macy's Flower Show! She has also been giving food and culture walking tours in NYC since 2014 for Foods of NY Tours. This is how she met Holland, giving a food tour of Chelsea Market to a Banson NYC group! She loves showing people her favorite neighborhoods in NYC and feeding them along the way.
She has lived in Hell's Kitchen, The Upper West Side, The Upper East Side, and The East Village and now lives in West New York, NJ right across the Hudson River…. she can see NYC from her house!!
Betsy Hilfiger
Chaperone
While still in high school, Betsy Hilfiger began working in her brother Tommy's first store in Elmira, New York. She quickly became his right hand as they moved into spacious new quarters blasting the sounds of rock and roll music. Her true love was caring for others so she went on to become a Registered Nurse and worked for many years in the medical field.

After having two sons, Betsy returned to the retail world and ran a very successful Tommy Hilfiger store in their hometown. She eventually followed Tommy to NYC where she added philanthropic responsibilities to her duties. There, she met and connected with Holland who was starting Banson NYC. Betsy began conducting tours of Tommy's headquarters for Holland and was a huge hit with the students.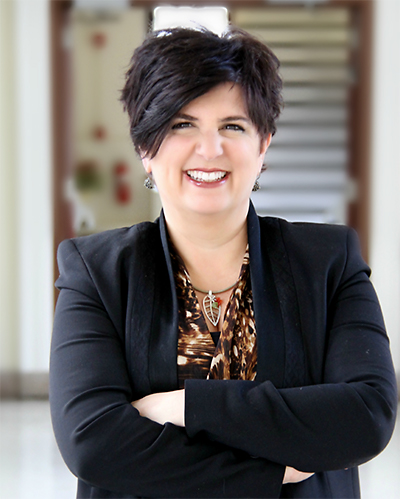 Chris Baeza
Assistant Professor at Jefferson University
Chris has had an extensive career as a design and merchandising executive with proven results working with global brands. Her passion for ethical fashion, "for benefit" business models and social entrepreneurship informs her teaching philosophy: demonstrating the importance of relationships and collaboration and igniting a sense of meaning and purpose in the classroom.
Her areas of expertise are fashion design, social media metrics in design, textiles and sustainable and circular design.
Darcy Marcantonio
Visiting Instructor at Jefferson University
Darcy got her BS from Drexel University in Fashion Design and then went on to get her MBA at Jefferson University. As a Visiting Instructor at Jefferson University, she provides students with the opportunity to make a positive impact: giving them a voice and a purpose to reimagine the industry through innovation, collaboration, and a deeper understanding of the business of fashion.
Her areas of expertise are pattern making, draping, sewing, fashion illustration and mood board development.